Hunter Valley Winery Tours
Our drivers have extensive experience as expert vineyard tour guides, with our vehicles accommodating up to 4 guests in our Executive Sedans, 7 in our Tarago, 9 in our Stretch Limousines or from 12 to 28 guests in our mini buses. All our vehicles are air conditioned with our Stretch Limousines offering an on board bar.
Group bookings offer the flexibility of multiple pick up points and pre booked winery itenaries. Hunter Valley wineries vary, with some charging a tasting fee and others offering tastings free of charge. At Pokolbin Hire Cars we can arrange an itenary that suits your budget with free tastings, or a combination of both free and exclusive Private Tastings (at a cost). For more information visit our Private Wine Tours tab.
For smaller groups our 7 seater Tarago is an ideal, cost effective option or for something more noteworthy you can enjoy one of our Stretch Limousines. The Tarago is also ideal for accommodating smaller groups of 4 to 5 looking to make some of those "essential purchases" of delicious Hunter Valley wines - and is a more intimate option than one of our larger mini buses.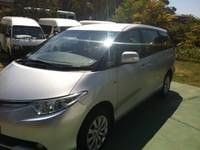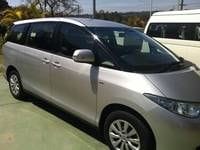 We also offer specialised wedding and concert shuttles for groups and individuals, ensuring your guests enjoy a relaxed and seamless experience. Call us to discuss how we can tailor a package to meet your personal requirements.
Tips for a day in the Vineyards
Timing your tour is important. During a busy weekend tasting, rooms will be crowded and the pourers may not be able to spend as much time talking shop. If possible schedule your tour during the week, when the winery staff will have more time to spend with each customer. If you are touring on the weekends, get an early start at the larger facilities you plan on visiting.
Plan your route and confirm the wineries you would like to visit are open the day you plan on visiting.
Call & book your group into the places you wish to visit, there is nothing worse than turning up to a cellar door only to receive sub standard service or be turned away.
This is totally avoidable by simply letting the winery know your group is coming & at what time, most places will reserve your group it's own table & have a staff member attending to all your requirements.
Be polite. Yes, this seems obvious, In a smaller winery, you are likely to be in part of someone's home and possibly talking to the owner. And you're probably getting wine free, or for a small charge. Be nice, and show them the respect they deserve.
Remember that it's a tasting room, not a bar. If you want to drink a big glass of wine, buy a bottle and have a picnic. And even if you are not driving, be very careful about how much you're drinking. People who have had too much to drink ruin the tasting experience for everybody.
On the day of your tour. Leave the perfume and cigarettes at home; you don't want the smell of your favorite fragrance or a cigarette interfering with your ability to taste the wines. Make sure you have a picnic lunch and plenty of water. It is important to stay fed and hydrated while tasting wine.
Don't let the fancy jargon and spit bucket intimidate you. Wine makers and for the most part anyone who works at a winery does so because they are passionate about wine. They love to talk about how wine is made, in particularly how their wine is made and the just about anything to do with the wine business.
Have an answer to the question, "What kind of wine do you like?" Tasting-room personnel tend to ask this reflexively as an ice-breaker, but many people who aren't totally comfortable with wine find it hard to answer on the spot. In any event, we'd be hesitant to answer it directly because we don't want to try only the kinds of wines we already know we like. Even if you think you only like dry wines, you should try some that are sweet, and vice versa. Think about saying something like, "I enjoy all kinds of wines. Which would you start with?"
Ask questions. Don't be shy. If you ask simple questions like "Does this look like it will be a good year?" or "What food goes best with this wine?" the person behind the counter will appreciate your interest. Don't try to show off with questions like, "Did this get any ML?" unless you really, really care about malolactic fermentation. There are no stupid questions.
Take Notes. Although it is certainly optional, most wine tastings involve taking notes at each step. Otherwise, by the time you've tried two or more wines, you will probably confuse which impressions went with what wine! Most wineries have a tasting sheet with the winemakers notes. This is a great place to start, although I like to make my own appraisal prior to reading the description. I don't want to be influences by the flowery descriptions.
Get an empty box for wine. Grab one at your local wine store, or think about buying a Styrofoam wine carrier from the shipping store. Trust us on this. You are going to start buying bottles of wine that will rattle around in your car unless you've brought a box. You'll thank us for this advice when your box is full (and this might have an added benefit; see below).
Keep wines out of the hot car. A car that's sitting in the sun will cook your wines in no time flat. Find a way to avoid that.
Finally, keep this in mind: The wines you bought at the winery will not taste as good at home as they did at the winery. We're sorry to end this list with a downer, but it's true. When you're there, surrounded by the wondrous sights and smells of a winery, with the winemaker across the bar, pouring wine in pristine condition that has never traveled, the wine tastes special. You simply can't replicate those conditions at home. But this is exactly why you should go taste wine at a winery this week.
This article was adapted from a Tastings column by Dorothy J. Gaiter and John Brecher published in June 2007.